Description
It takes it to a whole new level slats for electric scooters.
The rear wheel features a quiet 800 W engine that, together with a high-performance lithium battery, allows the OX passenger to cover up to 100 km on a single charge and can reach speeds of up to 46 km / h.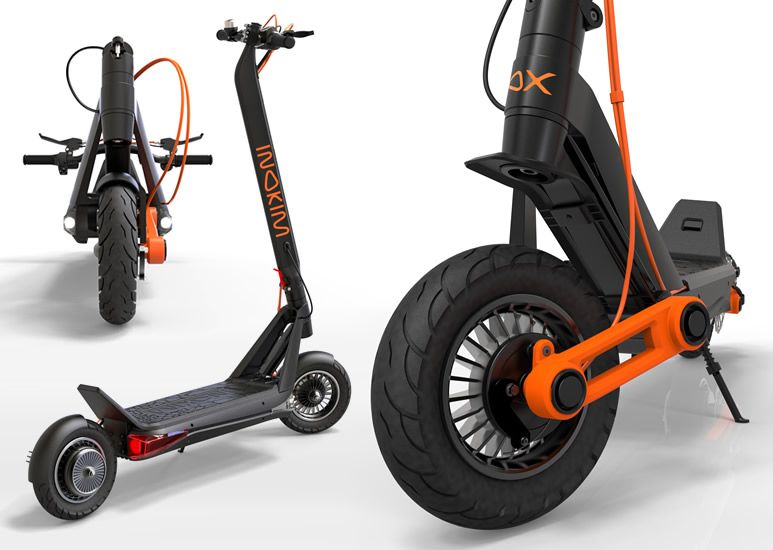 The OX is an SUV for electric scooters on both urban and off-road roads.
With a weight of 28 kg, 10 x 2.5-inch tires and a comfortable standing surface for up to two people, the OX provides a super-stable travel experience that can cope with the slopes of the Buda hills without any problems. The patented suspension is adjustable in strength, allowing unmatched stability at higher speeds and rough terrain to suit your needs.
Despite its size, it can be folded quickly and easily.
There are a lot of robust scooters in this category, but the OX is sleek, sporty and hot. A real beast! OX is available in black and orange only. Aggressive but also luxurious.
INOKIM is known for its excellent quality, and OX further enhances the quality and performance of the INOKIM brand.
(* Distance was measured on flat terrain in first gear, less than 75 Kg per person.)